Criminal Lawyer 24/7 Help call (204) 975-9228
Criminal Law in Winnipeg, Manitoba
Louay Alghoul LL.B criminal defense lawyer in our main office is in Winnipeg, Manitoba. We have three experienced private and legal aid criminal lawyers:
We have defended people charged with a wide variety of criminal cases in Winnipeg and surrounding areas of Manitoba including:
Homicide offences
Cyber crime
Vandalism
Sexual Assault
Driving with a suspended license
Robbery
Traffic violations
Bail hearings
Extradition Act proceedings
Protection orders & no contact orders (restraining orders)
Expert Advice from a Criminal Lawyer in Winnipeg
Open communication, understanding, and mutual respect and key creating and maintaining a great client to lawyer relationship.  At Alghoul Law and Associates, we commit to an open and friendly approach. Our firm offers free consultations, and although transparency is an option, clients are also encouraged to be as engaged in their case as they choose.
Our lawyers are loyal members in good standing of the Law Society of Manitoba, the Canadian and Manitoba Bar Association, and also the Law Society of Manitoba.  To read more, please click here.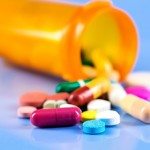 Very serious consequences can happen if you are convicted of possessing a controlled drug or substance.  It can stop your ability to enter into other countries such as the U.S.A. or overseas.  However, in some cases, there is a possibility for parole. In those cases, it is only an option if the person found guilty has no record or a limited record. Alghoul Winnipeg criminal lawyer can defend you. read more click here.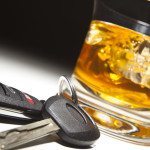 Other than the obvious financial burden, being convicted of driving under the influence can also lead to loss of the ability to drive a motor vehicle–sometimes even the loss of employment. People way too often underestimate the importance of having a valid license, drinking and driving is never worth the risk. To find out more, click here.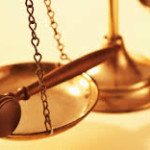 Even cases that are withdrawn, peace bonded, or result in sentences of an absolute or conditional discharge can negatively impact your employment, show up on police background and criminal record checks, and cause problems travelling to the us. To find out more, click here.
Success Stories
As a result of the way our case has been handled we are actually ahead of schedule with our plans to move to Canada. Mike and the team at Alghoul Law Firm have created a new reality for us. Our sincere and heartfelt thanks to have made this all possible.

Thank you for the help and advice you have given us. It has made what is a very stressful experience a lot less so and we have an end to our dreams of immigrating to Canada now in sight.

The lawyer at Alghoul and Associates Law office got my wife Canadian permanent resident to bring my wife to Canada from China through the Canada Immigration Spousal sponsorship program. They also got my mother super visa so my mom to be here with me and my wife when we are having our first baby girl. The office staff completed the forms and helped gather documents. The law office also communicate directly with Citizenship and Immigration Canada CIC on my behalf and my mother behalf on several occasions to replay and follow up on my application. The lawyer was knowledgeable and staff very friendly and helpful. Thank you for everything

I had a very nice meeting with an immigration consultant at Alghoul Law and Associates. They explained to me the international study program leading to permanent residency through the Manitoba MPNP. Also I received advice on the Manitoba Provincial Nominee Business program. Consultation was FREE and Alghoul team was very friendly and knowledgeable.