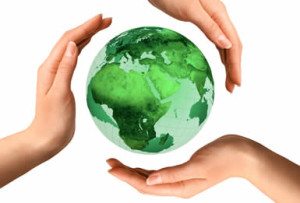 Environmental Law
At Alghoul Law and Associates, our team can provide you the best overall combination of skill and experience in every area of practice.  For environmental laws, cases typically fall under either issues concerning natural resources, land usage, impact assessments, and so on.
As your lawyer, we are here to help prepare any necessary documents such as negotiations, risk allocation agreements, and warranties.  We help you through the environmental aspects of both corporate and commercial procedures in financing, mergers, acquisitions, and public offerings.

Some examples of aspects we are able to provide guidance with:
Audit and assessment processes
Commercial and real property transactions
Contaminated site issues
Environmental Management Systems (EMS)
Occupational health and safety requirements
Regulatory compliance
Issues concerning dangerous and/or toxic materials
Laws concerning waste management/disposal
Lawyers with Environmental Law experience:
Louay Alghoul LL.B, Canadian Senior Lawyer and founder of Alghoul and Associates Law Firm, you may read more about Louay by clicking here.
Christopher Kozier, Canadian Senior Lawyer at Alghoul and Associates Law Firm practicing Aboriginal Law,  Immigration and Commercial Law. Read more about attorney Christopher Kozier by clicking here.
Success Stories
As a result of the way our case has been handled we are actually ahead of schedule with our plans to move to Canada. Mike and the team at Alghoul Law Firm have created a new reality for us. Our sincere and heartfelt thanks to have made this all possible.

Thank you for the help and advice you have given us. It has made what is a very stressful experience a lot less so and we have an end to our dreams of immigrating to Canada now in sight.

The lawyer at Alghoul and Associates Law office got my wife Canadian permanent resident to bring my wife to Canada from China through the Canada Immigration Spousal sponsorship program. They also got my mother super visa so my mom to be here with me and my wife when we are having our first baby girl. The office staff completed the forms and helped gather documents. The law office also communicate directly with Citizenship and Immigration Canada CIC on my behalf and my mother behalf on several occasions to replay and follow up on my application. The lawyer was knowledgeable and staff very friendly and helpful. Thank you for everything

I had a very nice meeting with an immigration consultant at Alghoul Law and Associates. They explained to me the international study program leading to permanent residency through the Manitoba MPNP. Also I received advice on the Manitoba Provincial Nominee Business program. Consultation was FREE and Alghoul team was very friendly and knowledgeable.