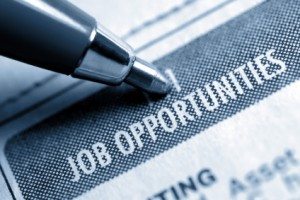 Labour and Employment Law
Labour and employment law is a complex and constantly evolving area of law. What was once acceptable only a few years ago may no longer be today. In addition to numerous statutory and regulatory requirements, there are significant differences in the law depending on whether a unionized or non-unionized workplace is involved.
Our office has knowledge and expertise in numerous facets of labour and employment law, including:
Employment Contracts
Non-Competition Clauses
Constructive Dismissal
Wrongful Dismissal
Workplace Harassment Investigations
Human Rights Violations in the Workplace
Workplace Privacy
The Duty to Accomodate
Frustration of Contract
Contact Our Office
Open communication, understanding, and mutual respect and key creating and maintaining a great client and lawyer relationship.
Our lawyers are members in good standing with the Law Society of Manitoba, and the Canadian and Manitoba Bar Associations.
Call us to arrange a consultation today.
Employment Contracts
An improperly drafted or executed employment contract can have the effect of rendering part, or even all of the contract unenforceable. 
One common scenario is an improper termination clause resulting in a terminated employee being entitled to a far longer notice period (or pay in lieu of notice) than the minimum amount prescribed by Manitoba Employment Standards legislation.
Non-Competition Clauses
Many contracts will contain restrictive covenants such as a non-competition clause, or a "Non-Compete Agreement" (NCA) which is designed to prevent departing employees from working with a competing company. However, many don't realize how difficult enforcing such a clause can be.
Don't leave anything to chance. Contact our office and consult with our team of experienced lawyers.
Constructive Dismissal
Constructive dismissal occurs when an employer makes a significant change to a fundamental term of the employee's employment contract without their consent, and without giving the proper notice.
Common claims of constructive dismissal can include a drastic change in work hours or location, or significant changes to job responsibilities or privileges. In addition, many cases of workplace harassment that was not properly addressed by the employer have led to a finding of constructive dismissal since the right to be treated with fairness and respect has been found to be an implied term of any employment contract.
If you believe you may have been constructively dismissed, or you are an employer faced with a potential constructive dismissal claim, contact our office today and let our experienced lawyers guide you through your options.