Sponsoring group:  What are my responsibilities?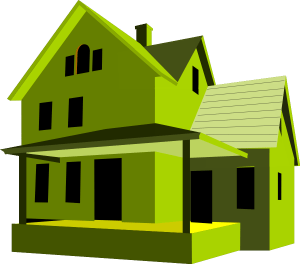 Sponsorship groups agree to provide the refugees with care, lodging, settlement assistance and support for the duration of the sponsorship period. Normally, this is 12 months starting from the refugee's arrival in Canada or until the refugee becomes self-sufficient, whichever comes first. In exceptional circumstances, the visa officer may determine that the refugee requires more time to become established in Canada and will ask the sponsoring group to extend the sponsorship period to a maximum of 36 months. The sponsorship group has the option of refusing the request for an extension of the sponsorship period. However, the sponsoring group risks having the case refused as a result.
Private sponsors normally support the sponsored refugees by:
providing the cost of food, rent and household utilities and other day-to-day living expenses;
providing clothing, furniture and other household goods;
locating interpreters;
selecting a family physician and dentist;
assisting with applying for provincial health-care coverage;
enrolling children in school and adults in language training;
introducing newcomers to people with similar personal interests;
providing orientation with regard to banking services, transportation, etc.; and
helping in the search for employment.
It is not possible to sponsor only one member of a family unit. The sponsorship undertaking should name all immediate and dependent family members listed on the Application for Permanent Residence, whether they are accompanying the principal applicant to Canada or may follow later under the provisions of the One Year Window (OYW) program as described in section 2.10. The sponsoring group is obliged to provide support to all family members listed on the undertaking, regardless of the timing of their arrival in Canada. The sponsor is responsible for supporting the non-accompanying family members under the same terms as in the original settlement plan, unless the principal refugee applicant is now self-sufficient and able to provide adequately for his or her family members. De facto dependants should also be included in the sponsorship but should be named on a separate undertaking as described in section 2.11.

Sponsorship group:  How much financials will be required?
The sponsorship application kit provides details of how much financial support will likely be needed to meet the sponsorship obligations as well as advice on how to determine whether a group has sufficient funds. Although the cost of living varies from centre to centre across the country, the Sponsorship Cost Table and the In-Kind Deduction Table (PDF, 1.11 MB) included in the sponsorship kits can help to estimate the annual settlement cost for sponsoring a refugee or refugee family. One rule of thumb is that sponsors are expected to provide a level of support that is at least equal to that of the prevailing rates for social assistance in the expected community of settlement.
The sponsoring group may establish a trust fund for the sponsorship but may not accept or require payment of funds from a refugee for submitting a sponsorship.
The financial support of sponsors is given on the basis of need. Refugees are expected to contribute to their own settlement costs from funds they bring to Canada or earn during their sponsorship period.
Since sponsorship is meant to lead to self-sufficiency, sponsoring groups are encouraged to help refugees find employment but cannot force refugees to accept any job offered. Sponsors are, however, permitted to adjust their financial support downward if a refugee refuses to take a reasonable job offer. Finding employment within the sponsorship period is not always possible, so the sponsoring group is advised not to count on employment income when securing funds for the sponsorship.
Success Stories
As a result of the way our case has been handled we are actually ahead of schedule with our plans to move to Canada. Mike and the team at Alghoul Law Firm have created a new reality for us. Our sincere and heartfelt thanks to have made this all possible.

Thank you for the help and advice you have given us. It has made what is a very stressful experience a lot less so and we have an end to our dreams of immigrating to Canada now in sight.

The lawyer at Alghoul and Associates Law office got my wife Canadian permanent resident to bring my wife to Canada from China through the Canada Immigration Spousal sponsorship program. They also got my mother super visa so my mom to be here with me and my wife when we are having our first baby girl. The office staff completed the forms and helped gather documents. The law office also communicate directly with Citizenship and Immigration Canada CIC on my behalf and my mother behalf on several occasions to replay and follow up on my application. The lawyer was knowledgeable and staff very friendly and helpful. Thank you for everything

I had a very nice meeting with an immigration consultant at Alghoul Law and Associates. They explained to me the international study program leading to permanent residency through the Manitoba MPNP. Also I received advice on the Manitoba Provincial Nominee Business program. Consultation was FREE and Alghoul team was very friendly and knowledgeable.