Malta Overview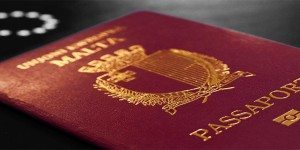 The Malta Individual Investor Program (MIIP), which Alghoul and Associates Law Immigration was contracted in 2014 by the Government of Malta to design and implement, is the most modern citizenship-by-investment program. The MIIP is the newest addition to the global citizenship by investment portfolio and offers clients the opportunity to gain Maltese, and therefore European Union (EU), citizenship.
Benefits of Malta Citizenship
The right to live, work and study in any of the 28 EU countries and Switzerland
Travel visa-free to 166 countries, including the EU and Canada
World's strictest due diligence standards and vetting of applicants, thus ensuring only highly respectable applicants will be admitted
Citizenship of a well-respected EU country
Reasonable contribution and efficient application process
Malta is an attractive place to live or to own a second home and is strategically located with excellent air links
Route to Malta Citizenship
The Malta Citizenship program includes three financial requirements:
| | |
| --- | --- |
| 1. | A contribution to the development of Malta |
| 2. | A purchase of stocks/bonds |
| 3. | A property transaction |
The combined upfront financial requirement, including applicable government charges and citizenship application fees, is just under EUR 900,000. These costs will increase slightly depending on the family size.
Property Rental
Property Purchase
Financial
requirements
Gov. and processing
fees
Financial
requirements
Gov. and processing
fees
Single applicant
€650,000 donation
€150,000 stocks/bonds
€16,000 p.a. property rental
12-15%
€650,000 donation
€150,000 stocks/bonds
€350,000 property purchase
9-12%
Married couple
€675,000 donation
€150,000 stocks/bonds
€16,000 p.a. property rental
12-15%
€675,000 donation
€150,000 stocks/bonds
€350,000 property purchase
9-12%
---
Contact us today!  If you are interested in one of our Citizenship by Investment programs and would like more information, please fill out our questionnaire form here.
Success Stories
As a result of the way our case has been handled we are actually ahead of schedule with our plans to move to Canada. Mike and the team at Alghoul Law Firm have created a new reality for us. Our sincere and heartfelt thanks to have made this all possible.

Thank you for the help and advice you have given us. It has made what is a very stressful experience a lot less so and we have an end to our dreams of immigrating to Canada now in sight.

The lawyer at Alghoul and Associates Law office got my wife Canadian permanent resident to bring my wife to Canada from China through the Canada Immigration Spousal sponsorship program. They also got my mother super visa so my mom to be here with me and my wife when we are having our first baby girl. The office staff completed the forms and helped gather documents. The law office also communicate directly with Citizenship and Immigration Canada CIC on my behalf and my mother behalf on several occasions to replay and follow up on my application. The lawyer was knowledgeable and staff very friendly and helpful. Thank you for everything

I had a very nice meeting with an immigration consultant at Alghoul Law and Associates. They explained to me the international study program leading to permanent residency through the Manitoba MPNP. Also I received advice on the Manitoba Provincial Nominee Business program. Consultation was FREE and Alghoul team was very friendly and knowledgeable.