Quebec Provincial Nominee Program– FREE CONSULTATION CALL 204-975-9228
Quebec Provincial Nominee Program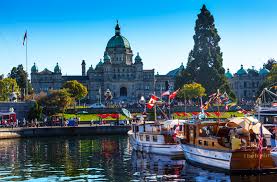 Quebec has its own Provincial Nominee Program; it consists of three parts, the Skilled Worker category, the Business category (including the Entrepreneur Program, the Investor Program, and the Self-Employed Worker Program), and the Student Permanent Immigration Program.
Quebec Skilled Worker:
As of November 4, 2015, postal applications for the Quebec Skilled Worker Program (QSWP) will be accepted. This Canadian immigration program aids successful candidates and their families obtain Canadian permanent resident status.
Quebec Business Category:
Quebec Entrepreneur Program
As of August 2015, the Quebec Entrepreneur Program has re-opened intends to administer Permanent Resident cards to immigrant entrepreneurs provided that they can effectively create or acquire an agricultural, commercial or industrial business in the Province of Quebec.
Requirements for applying:
Intent to reside in Quebec
Have net assets of at least $300,000.00 (CAD)
Minimum 2 years of running a business acquired within 5 years of applying for the program
Medical examination and security check
After arriving in Canada:
Create or acquire an agricultural, commercial or industrial business in the Province of Quebec
Control a minimum of 25% of the business, for a minimum of $100,000 (CAD)
Employ a Quebec resident for a minimum of 30 hours a week (excludes family members and the entrepreneur)
Participate in the management of the business
Quebec Immigrant Investor Program (QIIP)
As of August, 2015, Quebec has reopened one of the world's most popular immigration investor programs in the Quebec Provincial Nominee Program section, the Quebec Immigration Investor Program (QIIP). The program offers a Permanent Resident Visa and related benefits to its candidates and their immediate families. The QIIP will be accepting 1,750 applications as of August 31st, 2015, up until January 29th, 2016, with no more than 1,200 applications from Hong Kong, China, and Macao.
There will be no program cap for applicants with "intermediate" to "advanced" French language proficiency. Candidates who meet this requirement may apply for the Quebec Immigration Investor Program starting April 1st, 2015, until March 31st, 2016.
The 8 Application Steps for the Quebec Immigration Investor Program
First, applications are submitted to Quebec immigration authorities. After approval, applications must be submitted for federal processing to Canadian immigration authorities.
Application is collected by the Quebec Immigration Visa Office.
All applications must include:
Police Clearance Certificates
Documents proving civil status and identity
Documents proving net worth
Supporting documents proving education credentials
Business experience and qualification documents
Correctly completed and signed forms
Correctly completed applications are deposited into the processing queue, and an Acknowledgement of Receipt is delivered to the applicant. Incomplete applications are returned to the applicant.
Application is assessed by a Quebec Immigration Visa Officer.
Your application will be carefully checked by a Quebec Immigration Visa Officer to establish that you meet the net worth provisions and that it was collected legally. Business experience and other qualifications are also reviewed.
 If necessary, personal interviews are determined.
If your application is accepted, you will be called to an interview with an Immigration Officer. If necessary, within ten business days of receiving an interview appointment you will need to arrange to deliver updated forms and documents to support your application. All documents submitted to the Quebec Immigration Visa Office as copies will need to be replaced with originals. In several instances, interviews may be determined unnecessary.
You will need to complete a wire transfer.
Proceeding a successful interview (if necessary), a wire transfer will be required to be sent to the Quebec immigration authorities. Your Quebec Selection Certificate (Certificat de Sélection du Québec, or more commonly known as a CSQ) will be given after the wire transfer is received.
Application is submitted to the Canadian Immigration Visa Office.
After your CSQ is issued, you have one year to submit your application to federal authorities. Your application must include your CSQ, identity and civil status documents, police clearance certificates, and federal government processing fees. Incomplete applications are returned to the applicant.
Medical Instructions are issued.
Once your application is appraised by the Canadian Immigration Visa Office, medical instructions will be given to you. You and your accompanying family members (if applicable) will need to go through a medical examination by a doctor that has been approved by Citizenship and Immigration Canada.
The Right of Permanent Residence fee, and your passport will be requested.
Once your medical results have been received by the Canadian Immigration Visa Office, they will request the Right of Permanent Resident Fee (RPRF) payment and your passport to issue your Canada Immigration (Permanent Resident) Visa.
Canadian Immigration (Permanent Resident) Visa is issued.
Your Canada Immigration Visa will be delivered to you. Your Canadian Immigration Visa has an expiry date, by which time you and your accompanying family members must enter Canada.
Quebec Self-Employed Worker Program
To re-open in 2016, no updates have currently been made.2
Student Permanent Immigration Program
If you are currently studying in Quebec as a foreign student and wish to reside there permanently, you are to follow the following three step process:
Fill out the questionnaire
Apply for a Quebec Selection Certificate (CSQ – Certificate de Selection du Quebec)
After receiving your CSQ, apply to the Government of Canada for a Permanent Resident Card
By completing an assessment form, our immigration lawyers and consultants will be able to determine whether or not you qualify for the Quebec Provincial Nominee Program. Soon after filling out our free assessment form, one of our representatives will contact you with more information regarding your eligibility for different immigration programs, as well as the best options to suite your needs.
Success Stories
As a result of the way our case has been handled we are actually ahead of schedule with our plans to move to Canada. Mike and the team at Alghoul Law Firm have created a new reality for us. Our sincere and heartfelt thanks to have made this all possible.

Thank you for the help and advice you have given us. It has made what is a very stressful experience a lot less so and we have an end to our dreams of immigrating to Canada now in sight.

The lawyer at Alghoul and Associates Law office got my wife Canadian permanent resident to bring my wife to Canada from China through the Canada Immigration Spousal sponsorship program. They also got my mother super visa so my mom to be here with me and my wife when we are having our first baby girl. The office staff completed the forms and helped gather documents. The law office also communicate directly with Citizenship and Immigration Canada CIC on my behalf and my mother behalf on several occasions to replay and follow up on my application. The lawyer was knowledgeable and staff very friendly and helpful. Thank you for everything

I had a very nice meeting with an immigration consultant at Alghoul Law and Associates. They explained to me the international study program leading to permanent residency through the Manitoba MPNP. Also I received advice on the Manitoba Provincial Nominee Business program. Consultation was FREE and Alghoul team was very friendly and knowledgeable.