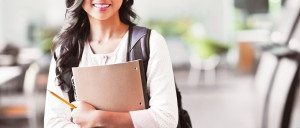 You need the following documents to apply for a study permit:
Proof of acceptance
Proof of identity
Proof of financial support
Letter of explanation
In addition to these documents, you may have to provide other information when you apply for a study permit. Check the visa office instructions for your country or region for local requirements.
If you are not a citizen of the country where you submit your application, you may have to provide proof of your present immigration status in the country where you apply.
If the government that issued your passport or travel document requires a re-entry permit, you must get one before you apply for a Canadian visa. Other documents may also be required.
1. Proof of acceptance
If you plan to attend any school (primary or secondary), college, university or other educational institution in Canada, the school must complete and send you a letter of acceptance. You must include the original letter with your study permit application. See a sample standard letter of acceptance (PDF, 73.68 KB).
2. Proof of identity
You must provide:
A valid passport or travel document for you and each accompanying family member. The passport or travel document must allow you to return to the country that issued it. Citizens of the United States do not need a passport. However, you must carry proper identification that proves your citizenship or permanent residence.
Two recent passport-size photos of you and each accompanying family member. The name and date of birth of the person should be written on the back of each photo.
3. Proof of financial support
You must prove that you can support yourself and the family members who accompany you while you are in Canada. You can prove that you have sufficient funds to support yourself in Canada by showing some of the following:
proof of a Canadian bank account in your name if money has been transferred to Canada;
proof of a student/education loan from a financial institution;
your bank statements for the past four months;
a bank draft in convertible currency;
proof of payment of tuition and accommodation fees;
a letter from the person or institution providing you with money; and
proof of funding paid from within Canada if you have a scholarship or are in a Canadian-funded educational program.
The following table shows the minimum amounts that you will need.
Number of persons
All provinces except Quebec
Quebec
Single student
Tuition plus $10,000 for a 12-month period (or $833 per month)
Tuition plus $11,000 for a 12-month period (or $917 per month)
+ one family member
$4,000 for a 12-month period (or $333 per month)
$5,100 more for a person 18 years of age or older for a 12-month period (or $425 per month)

$3,800 more for a person under 18 years of age for a 12-month period (or $317 per month)

+ each additional family member
$3,000 for a 12-month period per dependent child of any age (or $255 per month)
$5,125 more for a person 18 years of age or older for a 12-month period (or $427 per month)

$1,903 more for a person under 18 years of age for a 12-month period (or $159 per month)
If there are foreign-exchange control measures in your country, you must provide proof that the exchange control authorities will allow you to export funds for all of your expenses.
4. Letter of explanation
In some cases, you may wish to apply for a study permit even if you do not need one right away. There are benefits to having a study permit, even if you do not require one. If you have a valid study permit, you can:
work part time on campus at the college or university at which you are registered as a full-time student; and
apply to renew your study permit from within Canada, if you decide to continue studying in Canada.
If you decide that you want to continue your studies in another program after you complete your short-term course or program, you must apply through a Canadian visa office outside Canada for a study permit if you do not already have one.
If you are applying for a study permit even though you do not need one, you should include a letter that explains why you are applying. The letter will inform the visa officer that you understand your options. For example, the letter might say:
"Dear Visa Officer,
I would like a study permit for my eight-week English course because I would like to apply to a Canadian-university program after I finish the English course."
Success Stories
As a result of the way our case has been handled we are actually ahead of schedule with our plans to move to Canada. Mike and the team at Alghoul Law Firm have created a new reality for us. Our sincere and heartfelt thanks to have made this all possible.

Thank you for the help and advice you have given us. It has made what is a very stressful experience a lot less so and we have an end to our dreams of immigrating to Canada now in sight.

The lawyer at Alghoul and Associates Law office got my wife Canadian permanent resident to bring my wife to Canada from China through the Canada Immigration Spousal sponsorship program. They also got my mother super visa so my mom to be here with me and my wife when we are having our first baby girl. The office staff completed the forms and helped gather documents. The law office also communicate directly with Citizenship and Immigration Canada CIC on my behalf and my mother behalf on several occasions to replay and follow up on my application. The lawyer was knowledgeable and staff very friendly and helpful. Thank you for everything

I had a very nice meeting with an immigration consultant at Alghoul Law and Associates. They explained to me the international study program leading to permanent residency through the Manitoba MPNP. Also I received advice on the Manitoba Provincial Nominee Business program. Consultation was FREE and Alghoul team was very friendly and knowledgeable.