Family and Divorce Lawyer in Winnipeg – Alghoul Law 2049428070
Protection Orders in Manitoba, Canada CALL 1 877 378 4487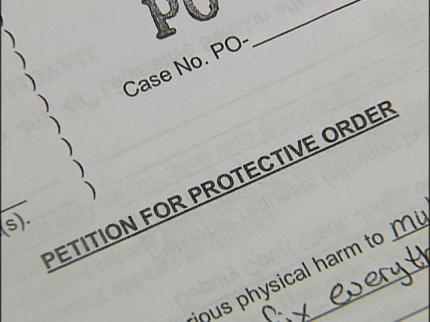 Protection Order
To attain a Protection Order, under the Domestic Stalking and Violence Act, an applicant needs to  convince a magistrate by demonstrating that the respondent is stalking them (and will continue to stalk them),or that the respondent will likely continue domestic violence against them, unless they can get a restraining order. A lawyer is not necessary to apply for a restraining order, and the applicant can be heard the same day they attend court by a magistrate. Once they've been served, the respondent has 20 days to respond (file a notice of motion, and the supporting affidavit with the Court of Queen's Bench).
In most situations where a protection order is needed, the accused will be required to stay away from the protected person (typically by a Judge or the Police). It's understandable that a no-contact order can be extremely stressful and could cause immense hardship, but there are options available to someone who wishes to get an order removed (although, every case is different). But in any case, breaching these orders will get you a night in jail or worse.
Our firm has represented both sides, and the most important thing to remember, especially if you are served with a notice to set aside a protection order, is that time is of the essence, and legal aid should be attained as soon as possible.
Contact Alghoul & Associates' experienced Family lawyers for help with your divorce or separation, and receive a free consultation!
Success Stories
As a result of the way our case has been handled we are actually ahead of schedule with our plans to move to Canada. Mike and the team at Alghoul Law Firm have created a new reality for us. Our sincere and heartfelt thanks to have made this all possible.

Thank you for the help and advice you have given us. It has made what is a very stressful experience a lot less so and we have an end to our dreams of immigrating to Canada now in sight.

The lawyer at Alghoul and Associates Law office got my wife Canadian permanent resident to bring my wife to Canada from China through the Canada Immigration Spousal sponsorship program. They also got my mother super visa so my mom to be here with me and my wife when we are having our first baby girl. The office staff completed the forms and helped gather documents. The law office also communicate directly with Citizenship and Immigration Canada CIC on my behalf and my mother behalf on several occasions to replay and follow up on my application. The lawyer was knowledgeable and staff very friendly and helpful. Thank you for everything

I had a very nice meeting with an immigration consultant at Alghoul Law and Associates. They explained to me the international study program leading to permanent residency through the Manitoba MPNP. Also I received advice on the Manitoba Provincial Nominee Business program. Consultation was FREE and Alghoul team was very friendly and knowledgeable.