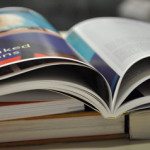 English Language Testing for Skilled Immigrants
It doesn't matter which immigration program you wish to apply for–anyone immigrating must speak the language to a certain degree.  All candidates must prove their language skills by taking a language test approved by Citizenship and Immigration Canada.
Once the test is completed, make certain that you keep your original test in a safe place.  This document will be used in the immigration process and cannot be forwarded directly to CIC.
The next step…
CIC will use the test results as proof of your language skills.
Warning!  Your test results must be less than two years old when you complete your Express Entry profile, and when you apply for permanent residence.
The profile is valid for 12 months. You should make sure that your language test results are valid for at least the same number of days.
If your test results expire soon, you should re-take the test and update your Express Entry profile with your new test results.
Accepted Language Tests
The following are accepted programs/tests (any others are invalid):
CELPIP: Canadian English Language Proficiency Index Program
CELPIP has three different tests. You must take the "CELPIP-General 2014" test to support your immigration application.
IELTS: International English Language Testing System
IELTS has two options for the reading and writing tests: "General Training" and "Academic." You must take the "General Training" option.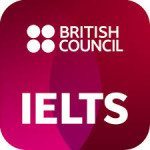 Averaging your language score – for people with a physical or mental disability
If you are not able to complete one or more sections of your language test because of a disability, you must input averaged scores based on the ones you completed. Averaged scores, including IELTS, must be determined through this Calculator Tool. Your scores for the sections you did complete must be input and cannot be changed.
Use the Comprehensive Ranking System – Language calculator tool to find out what is your score for the one or more abilities you were unable to complete.
Note: Comprehensive Ranking System – Language calculator is not the same as the Comprehensive Ranking System tool.