Saskatchewan Provincial Nominee Program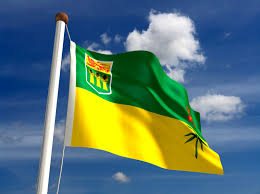 What is the Saskatchewan Provincial Nominee Program?
To fill the economic and employment market needs of the province, the SINP program allows the province of Saskatchewan to nominate immigrants to help in those areas.
The SINP Program is divided into three categories under which you may apply:
International Skilled Worker Category
Saskatchewan Experience Category*
*The Saskatchewan Experience Category is divided into five sub-categories:
Existing Work Permit sub-category
Health Professionals sub-category
Hospitality Sector Pilot project
Long-Haul Truck Drivers sub-category
Students sub-category
How do I qualify as a Skilled Worker under the Saskatchewan Provincial Nominee Program?
In short, you must have a permanent, full-time job offer from a Saskatchewan employer in a skilled, managerial, or professional position or have previously worked for a Saskatchewan for an approved Saskatchewan employer for a minimum of one year on a Temporary Work Permit in order to qualify.
As a student, how do I qualify under the Students sub-category?
The Students sub-category is for individuals who have successfully graduated from a recognized post-secondary institution in Canada. In order to further qualify, applicants must also have 24 months of work experience in Canada, or 6 months of work experience if in Saskatchewan.
How do I qualify under the Hospitality Sector Pilot Project?
Food and beverage servers, kitchen helpers, housekeeping and cleaning staff, food counter attendants, who have been working for the past 6 months in Saskatchewan may apply.
For more information on the Saskatchewan Provincial Nominee Program, contact Alghoul & Associates and receive a free immigration assessment!
Success Stories
As a result of the way our case has been handled we are actually ahead of schedule with our plans to move to Canada. Mike and the team at Alghoul Law Firm have created a new reality for us. Our sincere and heartfelt thanks to have made this all possible.

Thank you for the help and advice you have given us. It has made what is a very stressful experience a lot less so and we have an end to our dreams of immigrating to Canada now in sight.

The lawyer at Alghoul and Associates Law office got my wife Canadian permanent resident to bring my wife to Canada from China through the Canada Immigration Spousal sponsorship program. They also got my mother super visa so my mom to be here with me and my wife when we are having our first baby girl. The office staff completed the forms and helped gather documents. The law office also communicate directly with Citizenship and Immigration Canada CIC on my behalf and my mother behalf on several occasions to replay and follow up on my application. The lawyer was knowledgeable and staff very friendly and helpful. Thank you for everything

I had a very nice meeting with an immigration consultant at Alghoul Law and Associates. They explained to me the international study program leading to permanent residency through the Manitoba MPNP. Also I received advice on the Manitoba Provincial Nominee Business program. Consultation was FREE and Alghoul team was very friendly and knowledgeable.