Parent and Grandparent Sponsorship Program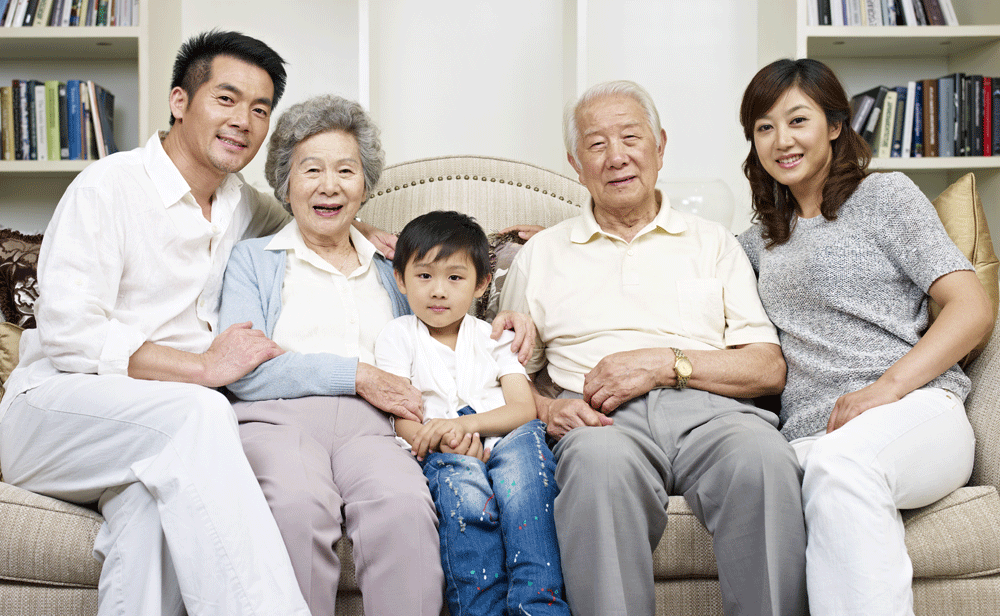 Notice – Closing of the parent and grandparent application period
Immigration, Refugees and Citizenship Canada (IRCC) received more than 14,000 new parent and grandparent applications since the program re-opened on January 4, 2016.
Intake is now closed while we review the applications received. The first 5,000 complete applications received will be placed in the inventory queue.
Canada is committed to reuniting families and the Government of Canada is seeking to increase the intake of parent and grandparent sponsorship applications from 5,000 to 10,000 per year. In light of this commitment, IRCC will retain the first 10,000 complete applications.
More information on this increase will be forthcoming, including information on when we will be returning applications not added to the inventory. Check our website for updates on the next program opening date.
Parents and grandparents who wish to spend an extended period of time with their families in Canada also have the option to apply for the Parent and Grandparent Super Visa. The Super Visa offers holders the option of staying in Canada for up to two years, whereas the regular visa provides a six-month maximum.
Requirements for the Parent and Grandparent Program:
Must be the parent or grandparent of a Canadian citizen or permanent resident;
Be 18 years of age or older;
Exceed the minimum income necessary for the program, your sponsor must exceed the minimum necessary income level as well;
Sponsor must be able to provide financial support for the sponsored relative for a period of 3-10 years, depending on the age/relationship of/to the sponsored relative;
Federal Income Table for sponsors of parents and grandparents
The following table applies to residents of all provinces except Quebec. For each of the three consecutive taxation years preceding the date on which the application is submitted to CIC, the sponsor (and co-signer, if applicable) must meet the Minimum Necessary Income, which is based on the Low Income Cut-offs plus 30%.
Federal Income Table for Parents and Grandparents Sponsorship
Size of Family Unit
Minimum Income
2014
Minimum Income
2013
Minimum Income
2012
2 persons
$38,272
$37,708
$36,637
3 persons
$47,051
$46,354
$45,040
4 persons
$57,125
$56,280
$54,685
5 persons
$64,791
$63,833
$62,023
6 persons
$73,072
$71,991
$69,950
7 persons
$81,355
$80,153
$77,879
If more than 7 persons, for each additional person, add
$8,271
$8,148
$7,929
The Minimum Necessary Income requirement, which you must meet for each of the three years preceding the date of your application, is equal to the Low Income Cut-Offs (LICO) plus 30%.
Sponsorship Program – Parent and Grandparent
200 – 286 Smith Street
Winnipeg, Manitoba
R3C 1K4 Canada
Tel: +1 (204) 942 8070
Email: visa@alghoul.com
Local: +1 204-952-1551
Toll Free: 1-866-952-1551
Factors that will make you ineligible to sponsor through the Parent and Grandparent Program:
failed to provide the financial support you agreed to when you signed a sponsorship agreement to sponsor another relative in the past;
defaulted on a court-ordered support order, such as alimony or child support;
received government financial assistance for reasons other than a disability;
were convicted of a violent criminal offence, any offence against a relative or any sexual offence—depending on circumstances, such as the nature of the offence, how long ago it occurred and whether a record suspension (formerly called "pardons" in Canada), was issued;
defaulted on an immigration loan—late or missed payments;
are in prison or;
have declared bankruptcy and have not been released from it yet.
Other factors not mentioned in this list might also make you ineligible to sponsor a relative.
To find out if you're eligible for the Parent and Grandparent Program (PGP), fill out an assessment form with Alghoul & Associates.
Click here for more information on spousal sponsorship.